This page provides articles primarily written by our director Kathryn Woodard that discuss composers featured in our publications. In conjunction with the audio provided, they are intended as single class modules for instructors looking to expand their course offerings. Visit the Sheet Music page for a complete listing of our scores by Leyla Saz, Ulvi Cemal Erkin, Adnan Saygun and others.
Streaming audio of musical examples for each article can be found on the "Research Audio" page, or click here
"Music in the Ottoman Imperial Harem and The Life of Composer Leyla Saz" by Kathryn Woodard
This article sheds light on the introduction of Western music to the Ottoman palace in the nineteenth century and on the access women had to education in the Imperial harem. Relies on the memoirs of Leyla Saz, a prominent composer of Ottoman music who was raised in the palace. Discusses two of her works, one in Ottoman song form and the other a Western march but with the use of Turkish modes. Audio examples are here. Kathryn Woodard's arrangement for Concert Band is available for purchase here
*For an important additional commentary about Saz's Victory March, please consult the blog (entry - July 25).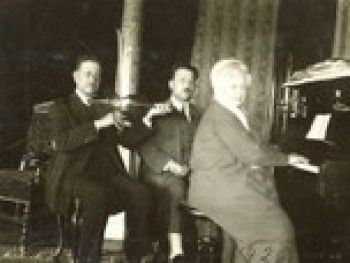 Archival photo of Leyla Saz at the piano (Istanbul) 
Lillie Gardner performs Kathryn Woodard's piano arrangement of Saz's "Victory March":
The piano arrangement is available in the second volume of the Anthology of Turkish Piano Music
Whether discussing Leyla Saz's March from 1908, or Saygun's works from 1934 and later (see below), or performing U.C. Erkin's pieces from 1931, this interactive map is an excellent illustration of the transition that occurred in Turkey in the early twentieth century.
http://www.rferl.org/contentinfographics/ottoman-lands-100-years-ago-and-now/26972535.html
An additional resource is this 3-page introduction to Bela Bartok's folk music research in Turkey. Bartok-Turkish_Folk_Music_Research.pdf  It describes how Bartok came to travel to Turkey in 1936 and the aims of his research. For samples from the field recordings click here (Scroll to 'Bartok:Turkish Folk Music')
For additional information about Ulvi Cemal Erkin, who accompanied Bartok on his fieldwork trip, please visit www.ulvicemalerkin.com
"Music Mediating Politics in Turkey: The Case of Ahmed Adnan Saygun" CSSAAME-Saygun.pdf
Discusses Saygun's role as a cultural figurehead in Turkey and analyzes high-profile performances of two major works, Özsoy (an opera) and the Yunus Emre Oratorio (at the U.N. and Vatican), as a means for establishing political alliances for the Turkish Republic. Audio examples are here.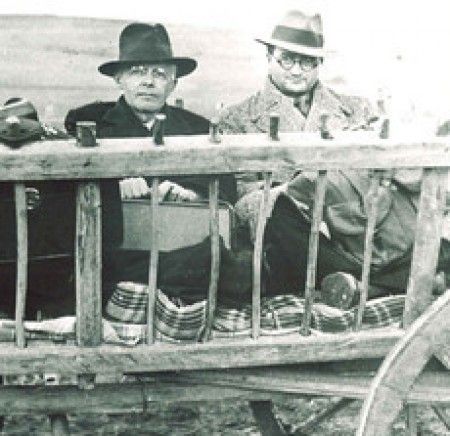 Archival photo of Bela Bartok & Adnan Saygun in Osmaniye (Turkey) on a fieldwork trip
"Evoking Traditional Sounds Through Timbral Innovations: Works by John Cage, GE Gan-ru, Franghiz Ali-Zadeh and Kathryn Woodard" Spectral_lecture-_Evoking_Traditional_Sounds.pdf  Sheet music for Spiritual Gathering available here.
A lecture-recital presented at the Spectral World Music Conference in Istanbul, 2003, and published in the conference proceedings, 2007. (Click here for information from the publisher.) Audio examples are preceded by the word "Spectral" on the Research Audio page.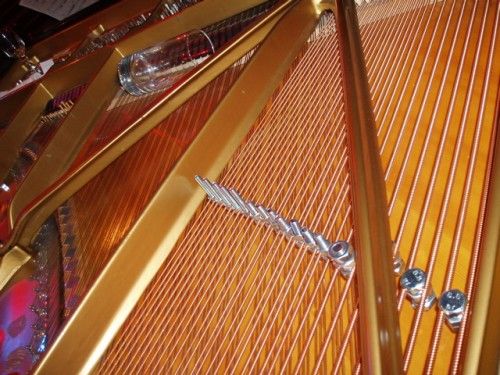 "The Pianist's Body at Work: Sound and Meaning in Frederic Rzewski's Winnsboro Cotton Mill Blues" Rzewski.pdf
Discusses Rzewski's varied settings of the industrial folk song and his interpretation of the song's lyrics through sound mimesis, specifically hand and forearm clusters, which evoke the sound of a cotton mill. This extended passage also provides a physical representation and identification with the song's lyrics on the part of the pianist - making him/her the protagonist of Rzewski's setting of the song. Audio examples (by Seeger and Rzewski) are here.